Starting from our Facebook page, we made a small survey on the perception of the Wi-Fi service on board the train. For those who speak Italian, you can see the results here.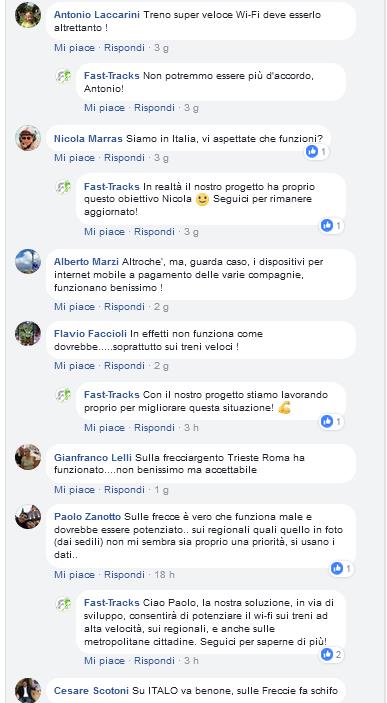 In short, without wanting to delve into complex analysis of online sentiment, our small sample, selected from people interested in mobility and Wi-Fi, responded quite clearly: it confirmed the starting point that inspired our question, which is the poor quality of the Wi-Fi on trains in Italy (and probably in many other countries).
Can FAST-TRACKS contribute to an improvement of this common and negative experience of use? Yes of course. The project has multiple objectives, among which a greater well-being of passengers.
Let's enter some technical details to clarify better. FAST-TRACKS is an on board radio, reprogrammable, which supports Wi-Fi, LoRa and LTE standards. It helps increase the coverage between train carriages, and therefore improves the speed, reliability and availability of Internet access, so you can make the most of your travel time.
In fact, FAST-TRACKS can seamlessly switch from one standard to another to ensure a continuous and reliable high-speed Internet connection.
Below is a technical outline of the operation of the device: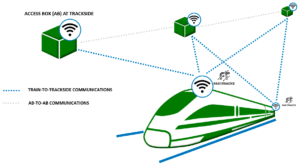 ---
What about development times? We are talking of about two years of development and testing, starting from the beginning of 2018, to arrive at the first commercial applications on trains and metros probably in the second half of 2019.
You just have to stay connected with #RadioFast for all the updates on our project!